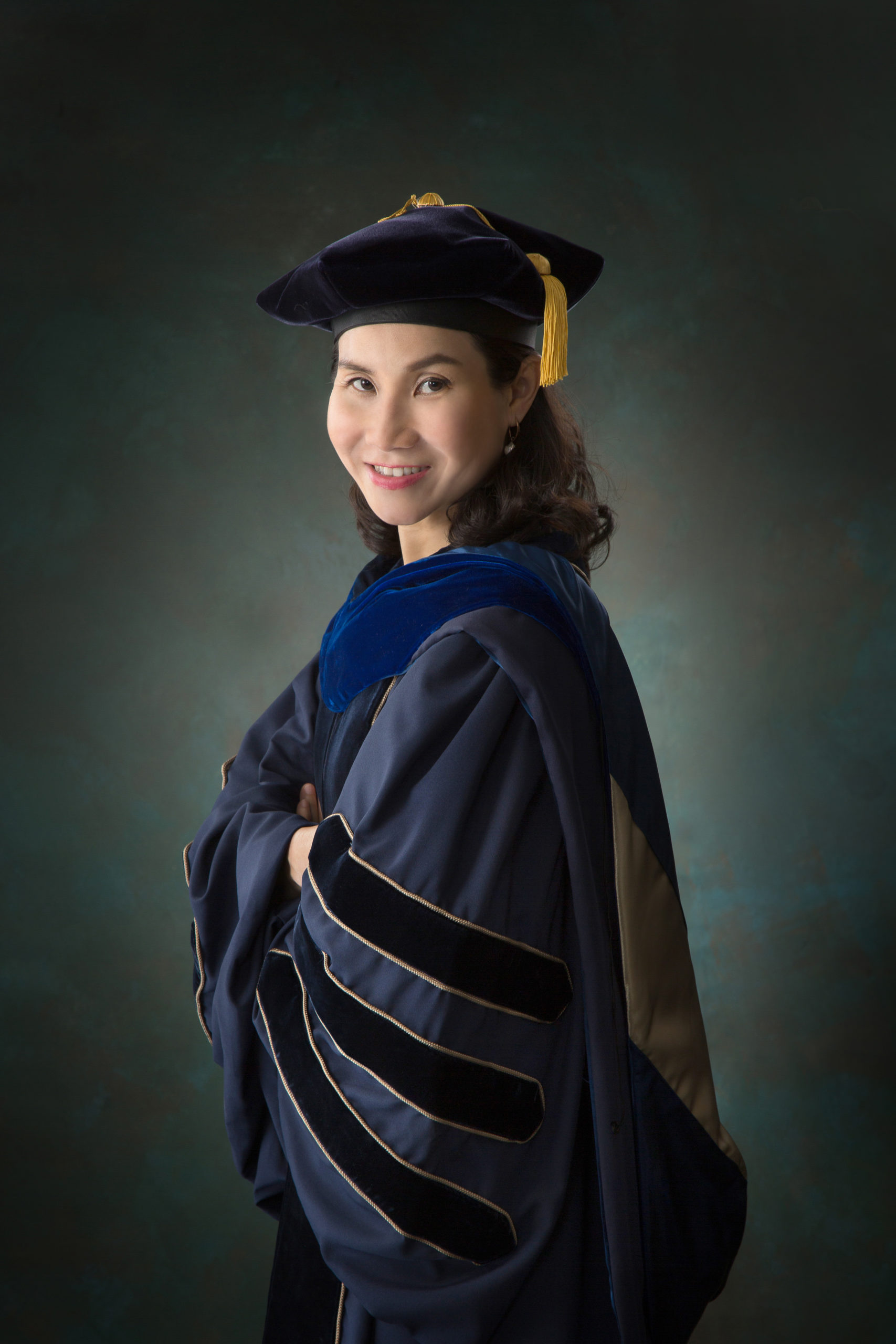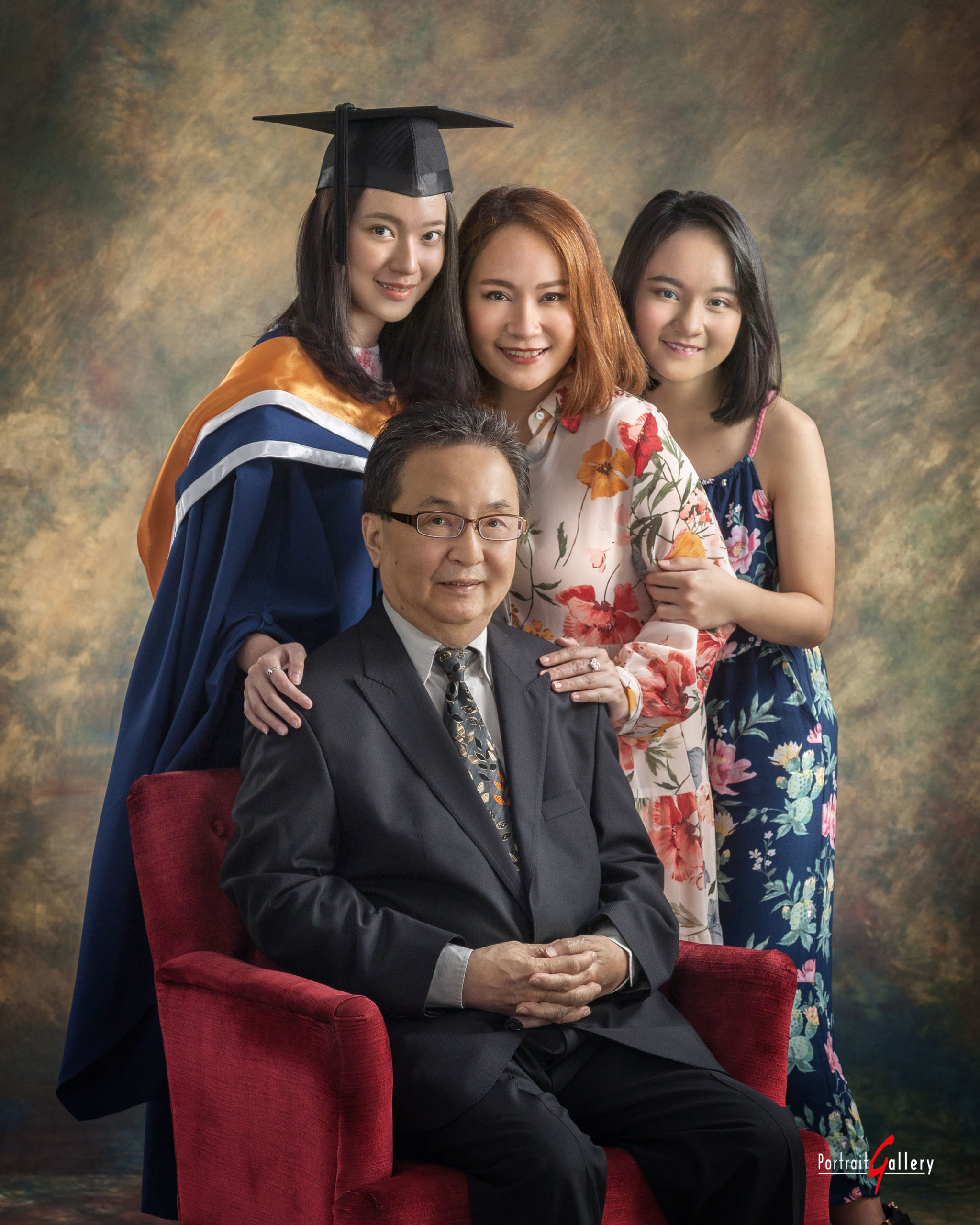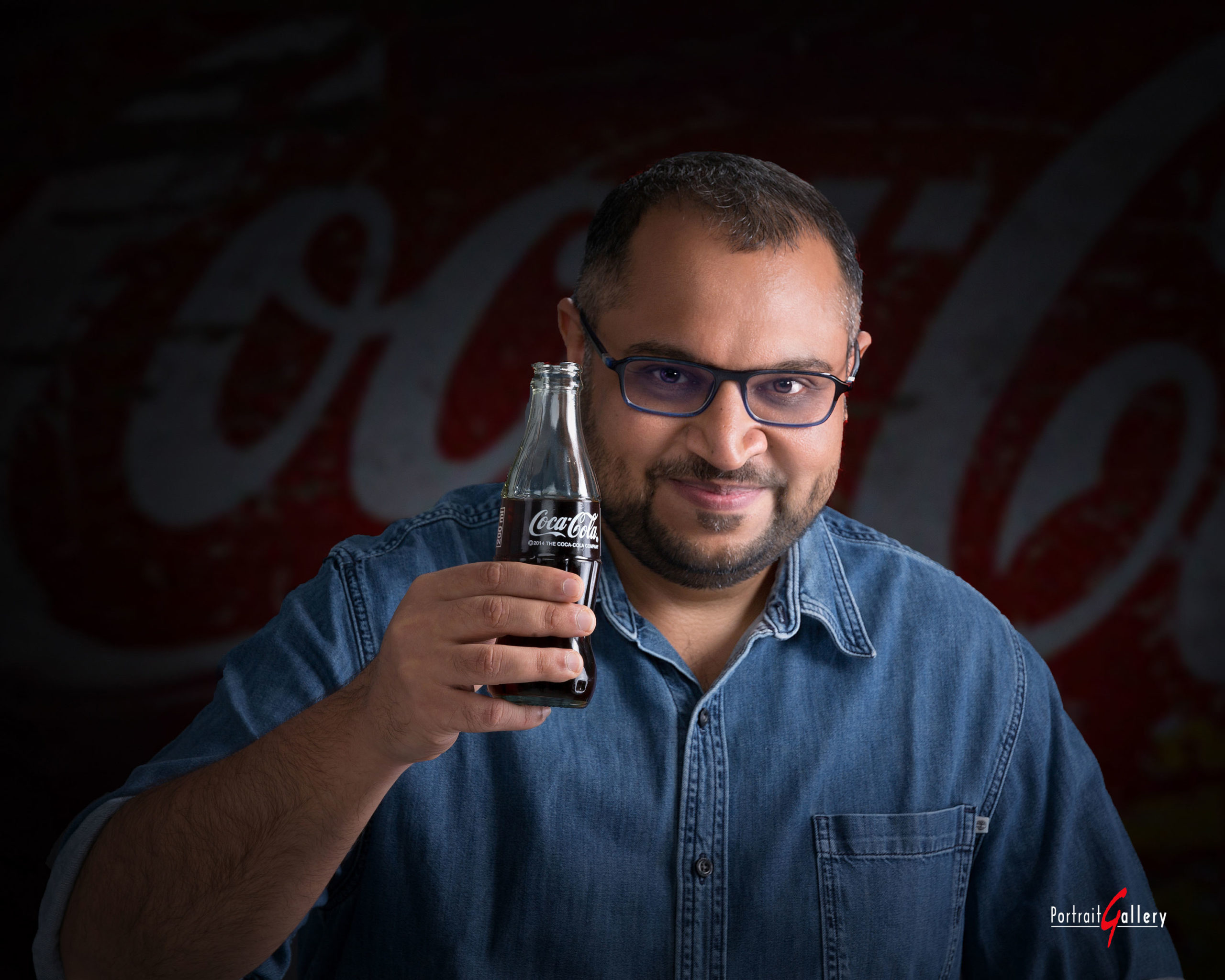 SINGAPORE I ESTABLISHED SINCE 1990
Because good photo matters!
We truly care about making your photoshoot experience memorable, fun and we would love to help you with all your photographic needs. Over here at Portrait Gallery, we cover portrait shoots, editing work, prints and even framing.
With more than 30 years of experience in the industry, our friendly team will work with you every step of the way to ensure your satisfaction.
So if you're looking for a professional business corporate portrait, or a family portrait, we can help you look your best!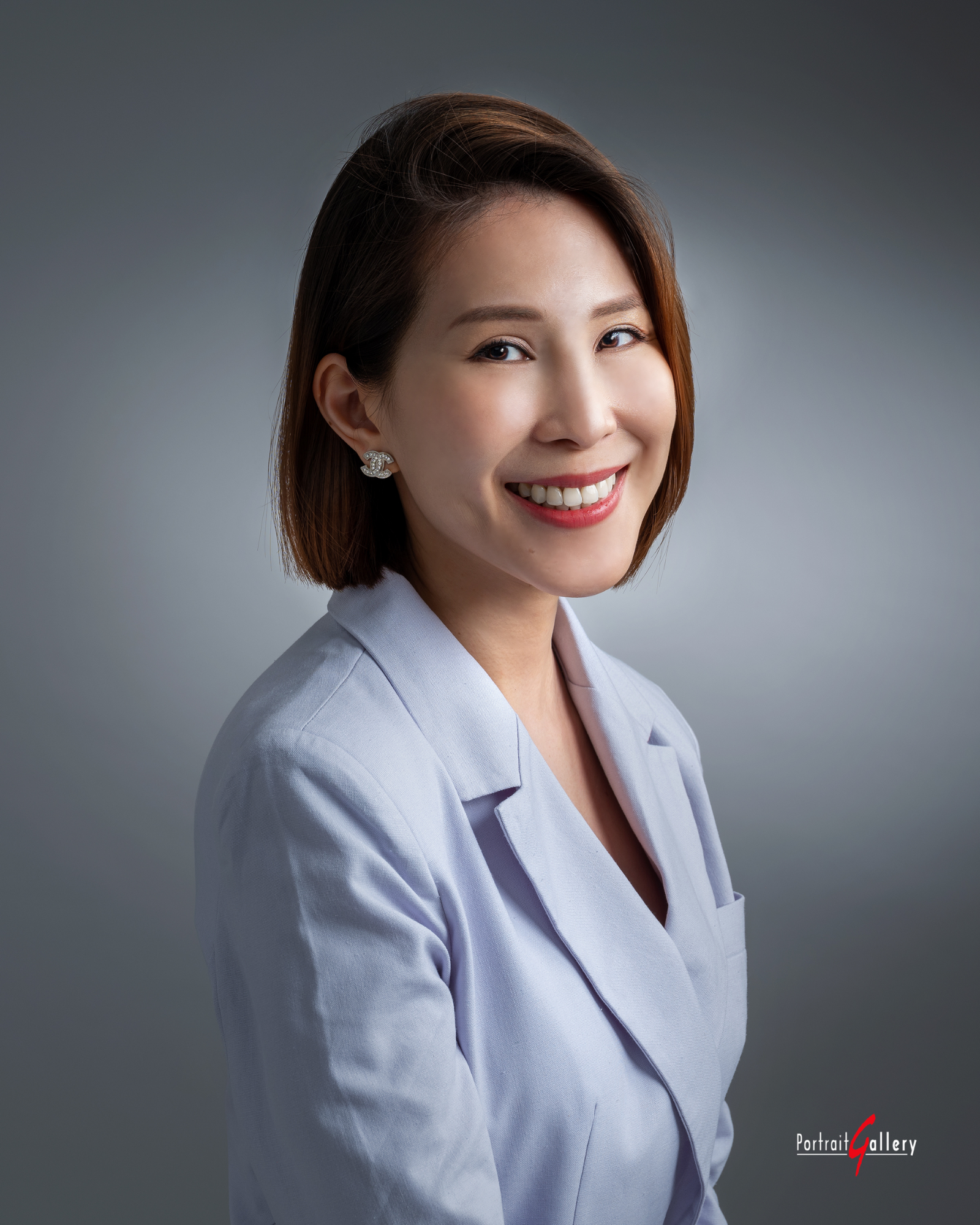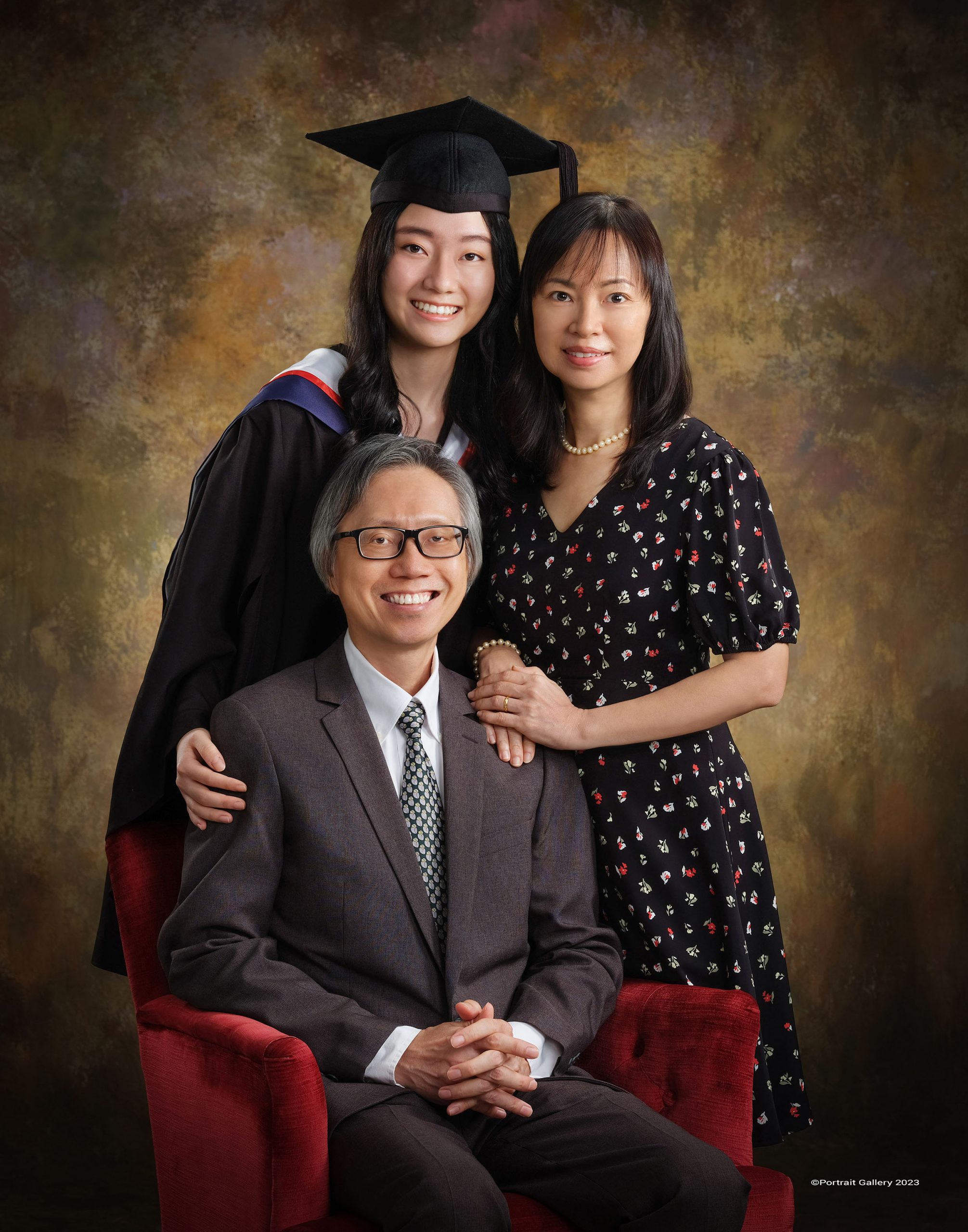 Capture your most precious memories with us at Portrait Gallery.

Whether you are seeking a family portrait, graduation portrait, corporate portrait, senior portrait, or any other photographic needs,
we will work with you to capture the perfect moments.
We take family portraits that capture the unique personalities of each member. We capture your family's joy and love, providing our images in convenient formats including digital and prints.
From formal corporate portraits and business headshots to photoshoots with a lifestyle twist, our corporate photography service brings out the professional edge of you and your team.
We understand that graduation marks a significant milestone in one's life. Our graduation portraits are designed to commemorate this achievement and preserve the memories of this special moment. Through our lens, we capture the joy, pride, and determination that define each graduate's journey.
We believe that children's portraits should capture the genuine essence of each child, embracing their individuality, curiosity, and the wonder of the world around them. Through our lens, we create images that transport you back to the magic of childhood and evoke the purest emotions.
We understand the significance of the elderly and the invaluable wisdom they possess. Our elderly portraits are a celebration of the rich tapestry of life experiences, highlighting the unique stories, expressions, and emotions that come with age. Through our lens, we honour and appreciate the individuals who have shaped our world.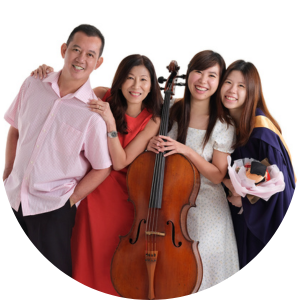 "Thank you Uncle Matthew and Daphne for such a wonderful and memorable time during our family's graduation shoot! Both Uncle Matthew and Daphne have a way of bringing families closer together with their photography sessions, and we are ever so grateful for this time and space away from the hustle, to bond and forge new memories together as a family.
Uncle Matthew holds great passion and dedication in creating unique and meaningful pieces that reflect an individual's / a family's strengths, which has been nothing less than admirable. This, coupled with Daphne's strengths in design, have left us mesmerised with the results of the shoot ✨ Would love to come back for another shoot some time in the future. Thank you for taking the time out to shoot for us, Uncle Matthew and Daphne!"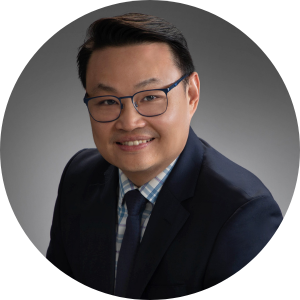 "I was desperately in need of an urgent professionally taken corporate photo for a work thing that could get the job done in a day. I searched on Google maps and found one not too far away, and called to make an appointment, just 2 hrs in advance. I arrived at the studio and it suddenly dawned on me that I got my family grad photos done here over 20 years ago! Albeit in their river valley location. It certainly brought back memories
Mathew is the resident photographer and was not just professional, but was also very kind and attentive. He gave me great advise on lighting, background, and most importantly how to pose, taking into account my personality! I'm not naturally photogenic and not the most comfortable in front of the camera. But Mathew made every effort to help me smile but cracking jokes and engaging with me throughout the process. The way he managed everything including lighting is absolutely not a replacement for your selfie with your smartphone!
The whole job took all of 20 mins and he edited the digital photos and sent them to me less than 24 hrs later, without extra charge! Super job, and super people. I highly recommend Portrait Gallery for all your studio photography needs."
"Had a very fun session with my family for a graduation shoot. They even provide graduation gowns in case you don't have your own. Matthew was very entertaining, great at directing us, and patient in ensuring we got our best shots.Most importantly, we loved all the photos and the prices are very reasonable compared to other studios."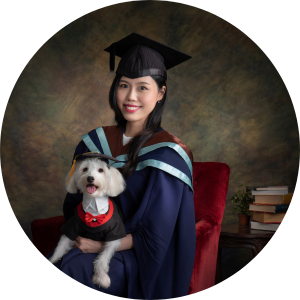 "Thankful to have found them! Never thought my family and I would love graduation photos this much! Matthew and Derrick are super patient throughout the shoot with my folks and my little dog! They're dog lovers too! Matthew is very assuring and ensures us that everyone is happy before we proceed to the next pose etc. His smile is very warm and the whole experience makes our family very comfortable!"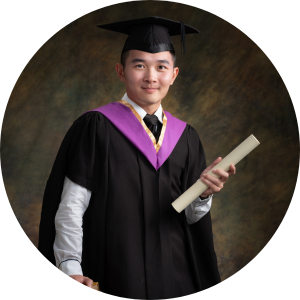 "Had a great shoot with fantastic photos and an excellent bonding experience thanks to Matthew and Derrick. Matthew was bursting with positive energy, full of smiles as he joked with my family to put them at ease for the shoot, and patiently guided everyone into position. He was also full of ideas on how to achieve the best looking shot for the family. Derrick was also patient in getting us ready for the shoot and explaining the details of the shoot to us. Will definitely be recommending others to come here!"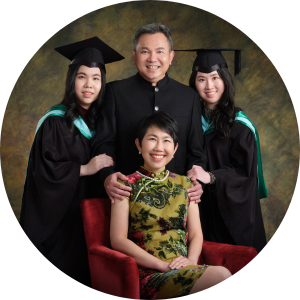 "My family has been using Portrait Gallery since 2002 when my daughter was a toddler. My children have just graduated from uni. My husband and I together with our grown up kids had our third experience taking our family portraits in Dec 2022 at Portrait Gallery. Good photos matter and we are very happy and love Matthew's quality and work at Portrait Gallery. Framed portraits were nicely packed for us to take overseas. Thank you Portrait Gallery!!"